As the country emerges from the COVID-19 pandemic, the solar industry continues to face the ripple effects. While passage last year of the $1.2 trillion Infrastructure Investment and Jobs Act established programs that help encourage market growth, the Build Back Better Bill missed a crucial step to ensure a thriving industry and a cleaner, more resilient future.
Tracker Month Sponsor
Power your next project with the OMCO Origin bifacial tracker
Bifacial modules capture more energy, resulting in increased solar energy yield. OMCOSolar's Origin Bifacial Tracker is optimized for bifacial modules for up to 20% higher backside production. Learn more here
Particularly persistent issues are supply chain disruptions and rising prices causing delays or outright cancellations of projects across the country. The problems began with global shipping complications due to pandemic-related hurdles exacerbated by last year's ban on solar parts suspected of having links to forced labor in China's Xinjiang province.
The most recent development is the Commerce Department's investigation into whether four countries that supply about 80% of US solar panels and parts are circumventing US tariffs and using components from China. The probe drove up module prices by more than 35%, caused inflation of other materials and caused several manufacturers to cancel orders. All of this threatens the jobs of thousands of American workers in the solar industry, and hundreds of entrepreneurs, developers and financiers are struggling to stay in business.
However, although the obstacles seem insurmountable, there are steps companies can take to move projects forward.
Strategic use of existing inventory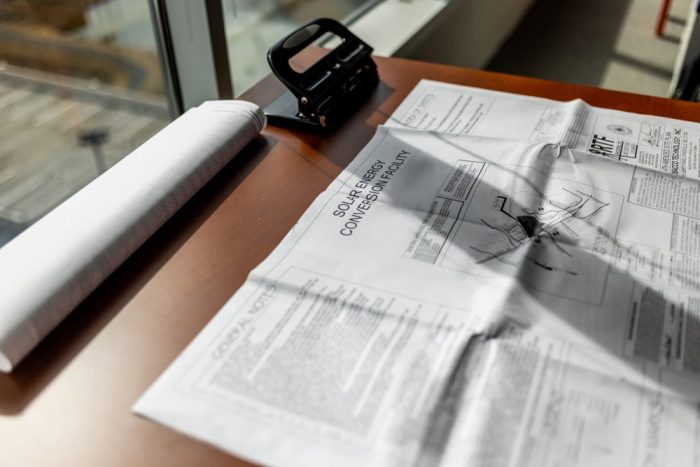 Moving available inventory between active projects is a way to advance them despite current restrictions. This means prioritizing projects that can move faster than others when it comes to allocating supplies.
However, this requires flexibility around the design. This can no doubt be a challenge as sizing each system involves many factors such as power consumption demands, number and size of panels and inverter and, if applicable, sizing drums. Ideally, if an organization has strong in-house engineering or easy access to engineering expertise, it might be able to rethink as the company pivots supplies between its various projects.
Additionally, if a company can afford the cost, purchasing modules and other supplies in larger volumes can give them an advantage as it can move their orders to the front of the line with suppliers.
Pushing the political envelope
Moving policy forward is extremely important right now. The solar industry can do its part to push for the creation of sound policies at the state and federal levels. Policies and programs that support solar proliferation like renewable energy portfolio standards, net metering, solar renewable energy certificates (SRECs) and grid modernization will provide much needed relief to the market.
Advocating for the proliferation of these types of policies and preventing harmful ones like the recent net metering laws being considered in California is essential to countering the impact of today's difficulties in accessing supplies.
Since March, the Solar Energy Industries Association (SEIA) and other solar industry advocates have been pushing Washington to end the anti-circumvention investigation. Lawmakers are listening. In a recent letter to President Biden, 22 Republican and Democratic senators called for an expedited preliminary ruling on the investigation because of its devastating effect on the solar industry. At a recent hearing, Nevada Senator Jacky Rosen told Commerce Secretary Gina Raimondo that the investigation "will put tens of thousands of high-paying American solar jobs at risk." Stakeholders throughout the solar value chain can keep up the pressure on state lawmakers, the Biden administration, and the Commerce Department to end this incredibly damaging investigation.
A creative and persistent approach
It is possible to achieve some project growth and maintain some sort of schedule in the face of such disruptive market conditions. Ultimately, this requires remaining nimble in operations, design, and lobbying for beneficial policy initiatives. Of course, having a healthy dose of patience and taking a long-term view always helps.
---
Scott Wiater is President and CEO of Standard Solar
Have you checked out our YouTube page?

We have a ton of video interviews and additional content on our YouTube page. Recently we debuted Power forward! — a collaboration with BayWa re to discuss high-level industry topics as well as best practices/trends for running a solar business today.
Our longer side project is Field — in which we have awkward talks with solar manufacturers and suppliers about their new technologies and ideas so you don't have to. We've discussed everything from residential trackless bridge fixing and home solar energy financing to large-scale energy storage value stacking and new solar and home storage microgrids driven by public services.
We also publish our project announcements for the year! Interviews with this year's winners will begin the week of November 8. Go ahead and subscribe today to stay up to date with all that extra stuff.
Tags: commercial and industrial, Standard Solar, utility ladder