Tracking business expenses is an important part of maintaining a small business, and as a small business owner, you can't afford to ignore it. Learn how to start tracking expenses by following these steps.
You can use a variety of methods to track your business expenses, but to properly manage your business, track expenses, and ensure expenses are accurately recorded, you will need to create an expense tracking system that works for you.
Here's how to track your business expenses:
Open a business bank account
Choose an appropriate accounting system
Choose cash or accrual accounting
Connect financial institutions
Start managing receipts properly
Record all expenses quickly
Consider using an expense app
Presentation: what are business expenses?
Part of the accounting process is to properly track business expenses. Any expense related to your business is considered a business expense.
Here are some common business expenses you are likely to encounter:
Advertisement
Bank charges
Fees
Consulting fees
Contract labor
Dues and subscriptions
Mileage
Office supplies
Postage and delivery
Printing and copying
Wages
Software
Travel
Utilities
Although these are the most common categories of business expenses, any purchase associated with your business can be classified as a legitimate business expense.
How to Track Your Small Business Expenses
The best way to track your business expenses is to use small business accounting software, which makes it much easier to track your expenses, properly categorize them, and access up-to-date financial information. This is especially important at tax time, as you'll want to make sure you take all the expense deductions you can.
There are ways to track expenses manually, although this is only recommended if you have few business expenses to track.
Step 1: Open a business bank account
As a new business owner, you will need to open a business bank account. Once this account is operational, it should be used exclusively for business transactions.
While there may be times when you use your personal bank account for business purposes, having a separate business account will make it much easier to track and record your expenses.
Step 2: Choose an appropriate accounting system
You have a choice of the type of accounting system to use for your business. Although the best option is to choose accounting software that will work for your business, you can also use a spreadsheet program, such as Microsoft Excel, to record your business income and expenses.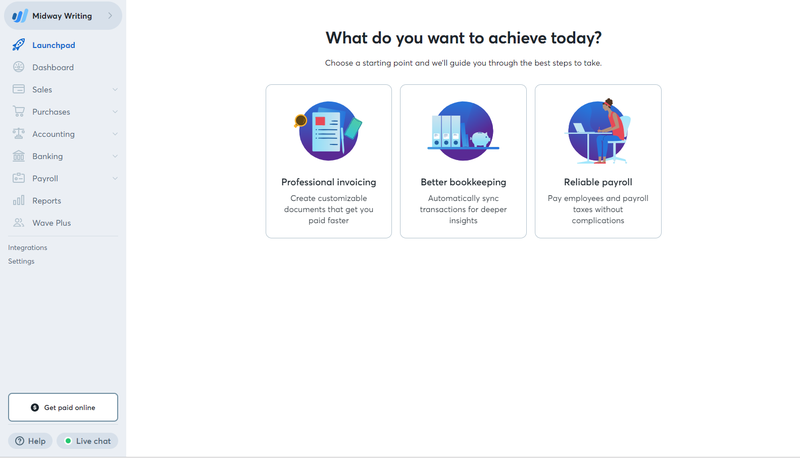 If you want to use accounting software, but it's just not in your company's budget, consider a free application such as GnuCash or Wave Accounting.
Step 3: Choose cash or accrual accounting
When setting up your accounting system, you will also need to choose between cash or accrual accounting.
Most very small businesses, sole proprietors and freelancers use cash accounting because it is very simple. When you use cash accounting, you simply record transactions as they occur. For example, you record revenues when they are received and you record payments when they are made.
Accrual accounting is more thorough, and it's a necessity for growing businesses, businesses with employees, or large corporations. With accrual accounting, you record income when a product is sold, not when you receive payment for that product. The same goes for expenses, which are recorded when you receive the bill, not when you pay the bill.
Step 4: Connect your financial institutions
Tracking small business expenses can be simplified by connecting your financial institutions to your accounting software. Although some may be uncomfortable with this option, it's actually very safe, with built-in safeguards to protect your data.
If you connect your bank, you will be able to automatically download all bank transactions directly into your accounting software and, in many cases, have them automatically posted to the correct account.
This process makes it easy to account for all expenses incurred by your business.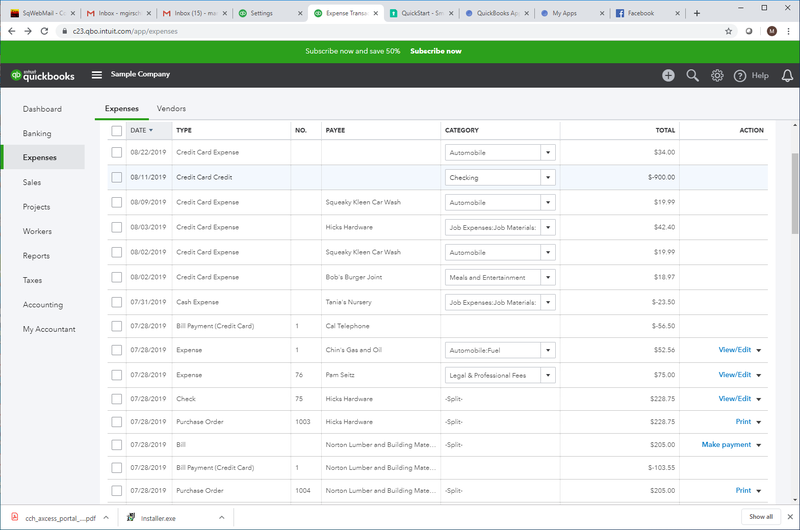 Many popular accounting software apps, including QuickBooks Online, Xero, and FreshBooks, along with many others, allow you to easily connect your bank accounts for easy tracking of business expenses.
Step 5: Start managing receipts properly
Another way to make sure you're tracking your business expenses correctly is to use the mobile app available with your accounting software. If your software does not offer such an application, you can choose to use an expense management application that will integrate with your software.
These apps typically allow on-the-go expense management, allowing you to take a photo of a receipt and upload the image to your software, where it will be stored and then attached to the appropriate expense. If it is a reimbursable expense, the receipt can be used to create an expense report.
Step 6: Record all expenses quickly
You learned in Accounting 101 that all income and expenses must be accounted for. This can be done in several ways. If you choose to connect your financial institutions to your software application, this process becomes quite automated, although you must configure your accounts correctly to ensure proper allocation of downloaded transactions.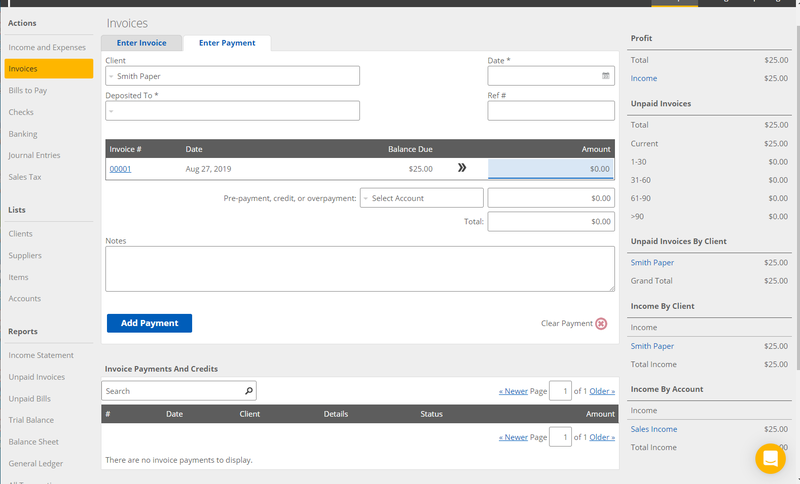 Some apps offer the ability to enter expenses manually. This is a good alternative for those who choose not to automatically import transactions. In most cases, you can also choose to import your bank statement at the end of the month and record your expenses at that time.
Finally, performing your bank reconciliation on a monthly basis ensures that all transactions have been correctly accounted for.
Step 7: Consider using an expense app
While not necessary for everyone, if you travel a lot for business, it may be worth investigating some of the expense apps on the market. These apps are designed to track travel expenses such as mileage, flight expenses, meals and entertainment expenses, and all other related business expenses.
Should you use accounting software to track business expenses?
As you can see, there are several ways to track your business expenses, both manually and using accounting software.
When is accounting software best:
While using accounting software is always best for any kind of business tracking, including income and expenses, there are times when it's a must.
If any of the following apply to you or your business, it is strongly recommended that you use accounting software if you are not already doing so:
You travel frequently for business: Let's face it, everyone loses receipts. If you're tired of carrying a stack of receipts in your wallet or purse, accounting software is your best bet. This is especially important if your business requires you to travel frequently.
You have multiple employees who need to track expenses: If you have multiple employees who need to track their company's expenses, it's imperative that you use accounting software. While a spreadsheet might work for one person, it just won't work if you're tracking expenses for multiple employees.
Your business is growing: You may be small now, but if you're planning or currently growing, you'll want to invest in accounting software and start tracking your expenses properly..
You have several business bank accounts: Tracking an institution's expenses can be time-consuming if done manually. It's almost impossible if you have more than one business bank account. So do yourself a favor and use accounting software.
When to look for other methods:
Although accounting software is the best solution for tracking business expenses, there are occasions when you can use spreadsheet software.
If any of the following apply to you, manually tracking your business expenses may be the right choice.
You incur few expenses: If you're just starting out and only need to track occasional expenses, using a spreadsheet might be adequate. But if business expenses start to rise, you should consider switching to a software application.
You are an Excel whiz: It's no secret that Excel can perform a lot of calculations. If you're an Excel whiz, chances are you can set up a spreadsheet that works for your business. However, since most of us are not Excel experts, accounting software may still be your best bet.
Your business is more of a hobby: If you're a hobbyist and haven't fully committed to your business yet, manual expense tracking can be great. But for everyone else, accounting software should be at the top of your list.
Tracking business expenses is an important part of your business
Whether you're just starting out, building your business, or an established business, you need to track your business expenses.
So take a few minutes and put a plan in place that will allow you to easily and accurately track your business expenses.